Kick Up Your Internet Connection
Increase your business' productivity and save time with fast downloads of large files
Single & multiple static IP's
20 email addresses included
4-port wireless router included
Priority 24 x 7 technical support
High-Speed Internet Service
TDS business Internet is the fastest Internet service in your area. Connect your business with speeds up to 600Mbps* or with dedicated fiber options up to 1 Gig. Get the solutions to meet your business needs.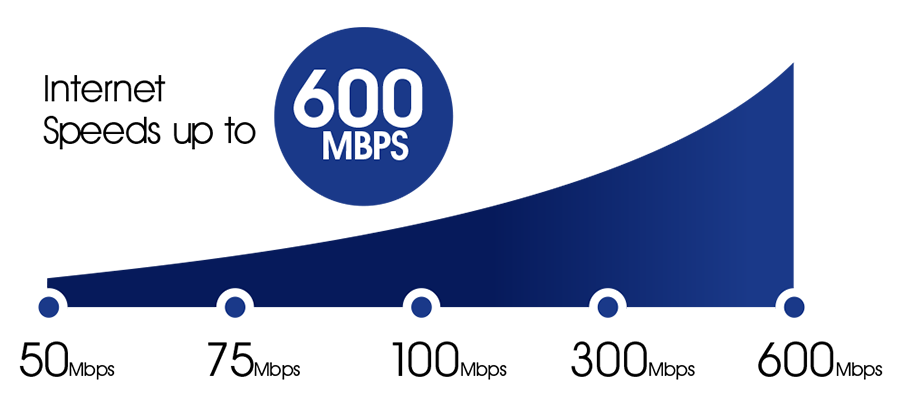 When running a business, we know the importance of fast, affordable and reliable technology. It can make the difference by increasing efficiency and productivity. With millions invested to improve our network, businesses can take advantage of a reliable connection with speeds of up to 600Mbps. And with every improvement the affordability just keeps getting better.
TDS Fiber Network
TDS' fiber network offers fast, reliable high-speed internet for businesses. With our high-quality fiber backbone, you can stop worrying about slow internet and start focusing on growing your business.
*Business High-Speed Internet speeds and availability may vary. Speeds are "up to". Customer will receive highest stable speed possible based on the quality and capability of the connection and product purchased.
Business Wi-Fi and Remote Device Support