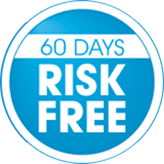 Try Us Today
See why we're the best choice for your company.
Is your business Internet service slowing you down?
Switch to TDS Business High-Speed Internet.

We invest significant resources and millions of dollars into our network. The result is that we can offer fast Internet speeds for your business, up to 600Mbps, so you can run your business without pesky service interruptions.
TDS Business High-Speed Internet provides:
Best Value for Your Business
We offer fast speeds - up to 600Mbps - at affordable prices and a host of options to meet your business needs. Take advantage of our promotional offers and lock in your rate for two years.
We want you to be confident in your decision to switch. That's why we're offering a 60-day risk-free trial. Love the experience of fast, reliable high speed business internet, or we'll give you a full refund.
Convenient, 24x7 Technical Support
Business customers receive priority service from our knowledgeable support staff around the clock.
Switching is Easy
Fill out the form. See for yourself.
A representative will contact you to discuss your business needs.
Limited-time offer valid for new TDS Cable business customers only. Price listed reflects 3-year term rate when Internet bundled with TDS phone service and a 3-year term agreement is required. Pricing does not include taxes, surcharges or federal and state charges. If customer terminates the bundle or any individual service that is part of the bundle, price lock is void and promotional pricing may no longer apply. High-Speed Internet availability varies and speeds shown may not be available at all service addresses. Certain speeds are only offered in areas served by TDS Fiber. Actual speeds experienced by customers vary and are not guaranteed. Speed ranges shown are expressed as "up to" to represent network capabilities between customer location and the TDS network. Speeds vary due to factors, including: distance from switching locations and external/internal network conditions. In order to maximize Internet speeds above 100Mbps, a gigabit wired Network Interface Card (NIC) and or a more advanced wireless NIC, preferably 802.11ac or higher is needed. Delinquent accounts may lose service. Certain services not available in all areas. Price may vary by serving area and is subject to change without notice. TDS® is a registered trademarks of Telephone and Data Systems, Inc. Copyright © 2020, TDS Telecommunications Corporation, All Rights Reserved.