How to use TDS TV+
More information about your shows
The Info Banner
The Info Banner displays the show's title, description, what's up next and other information. To view the Info Banner while watching a show, press the "i" button on your remote control. The Info Banner has shortcuts to corresponding features. Use the RIGHT/LEFT arrows to highlight an icon, then press the center button (OK) on your remote control.
This menu also allows you to turn on or turn off closed captioning, too.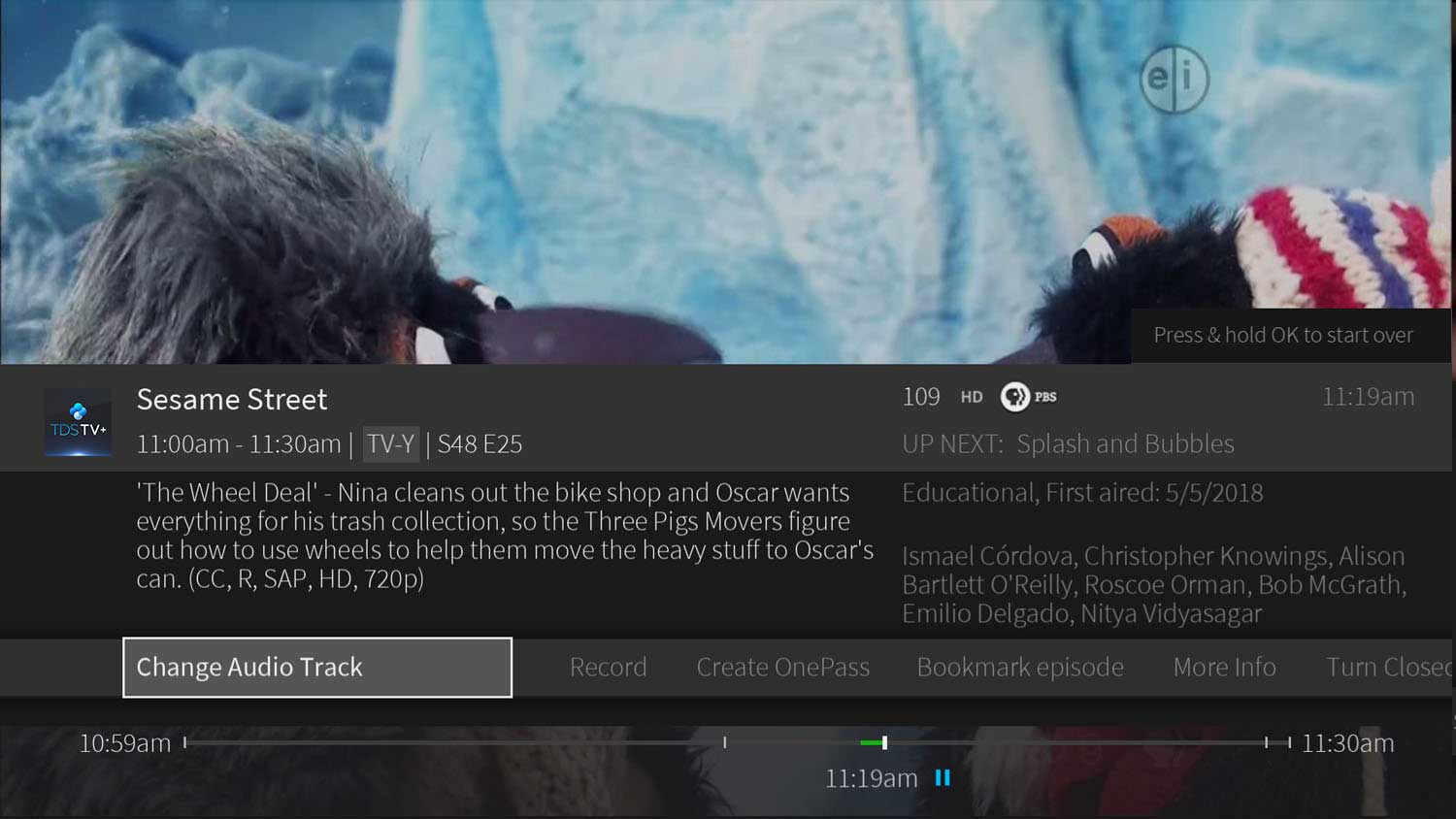 From the Info Banner, you can:
Change the audio track – Change the audio language (this option is available only when other audio tracks are available)
Record the show from the point you are at right now
Create OnePass to set a series recording
Bookmark the show (or movie)
More Info gives you options to

Watch Now
Create OnePass
Cast
May Also Like
All Episodes
Upcoming Airings
All Upcoming Episodes (for series only)

Turn Closed Captions (CC) On/Off
Looking for something else?