Getting Started with TDS TV+
How do I navigate the TDS TV+ guide?
Finding Shows Using the Guide
The on-screen program guide displays up to two weeks of TV programming. To reach the Guide, go to the Home Screen and choose Guide or press the Guide button on your remote.

Tip: While you're watching TV, press UP on your remote control to see the mini guide: a smaller version of the guide that shows what's coming up on the channel you're watching; press UP/DOWN to view other channels.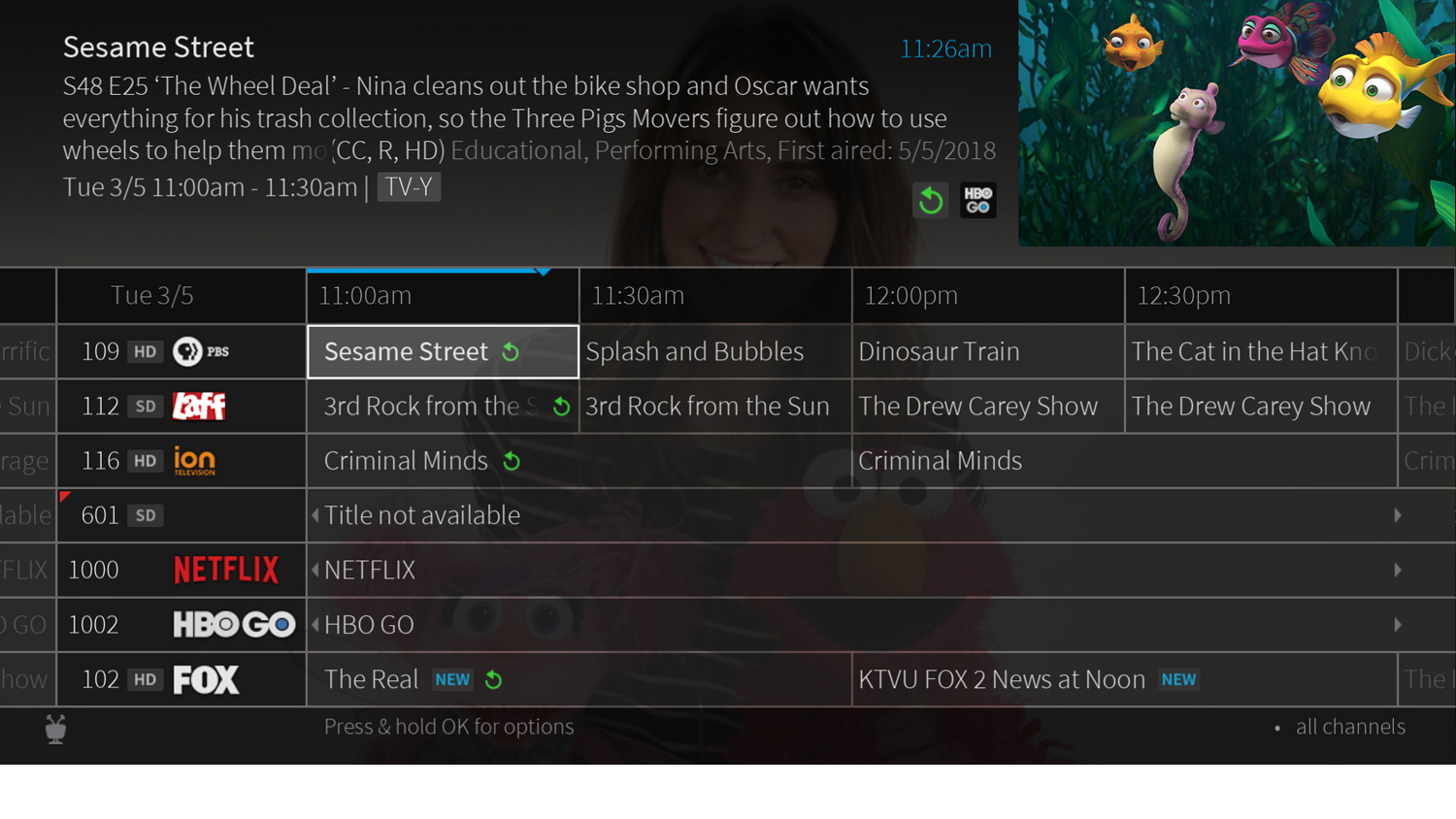 See QuickView for more Icons in the guide help you navigate to the shows you want.
New shows are marked with a new icon.
Shows currently recording shows that are currently recording have a red circle icon next to the title in the program description summary above the guide.
Scheduled recordings are marked indicated with a check mark (for individual shows) or double check mark (for a OnePass series recordings).
From the guide, you can choose to view all channels in your lineup or favorite channels only. Highlight a channel name/number (not a show) and press OK. Then use thechange your view of channels from all to favorites by:
Scroll left to the channel column and hold select.
Scroll down to Channels press left or right to switch to favorites.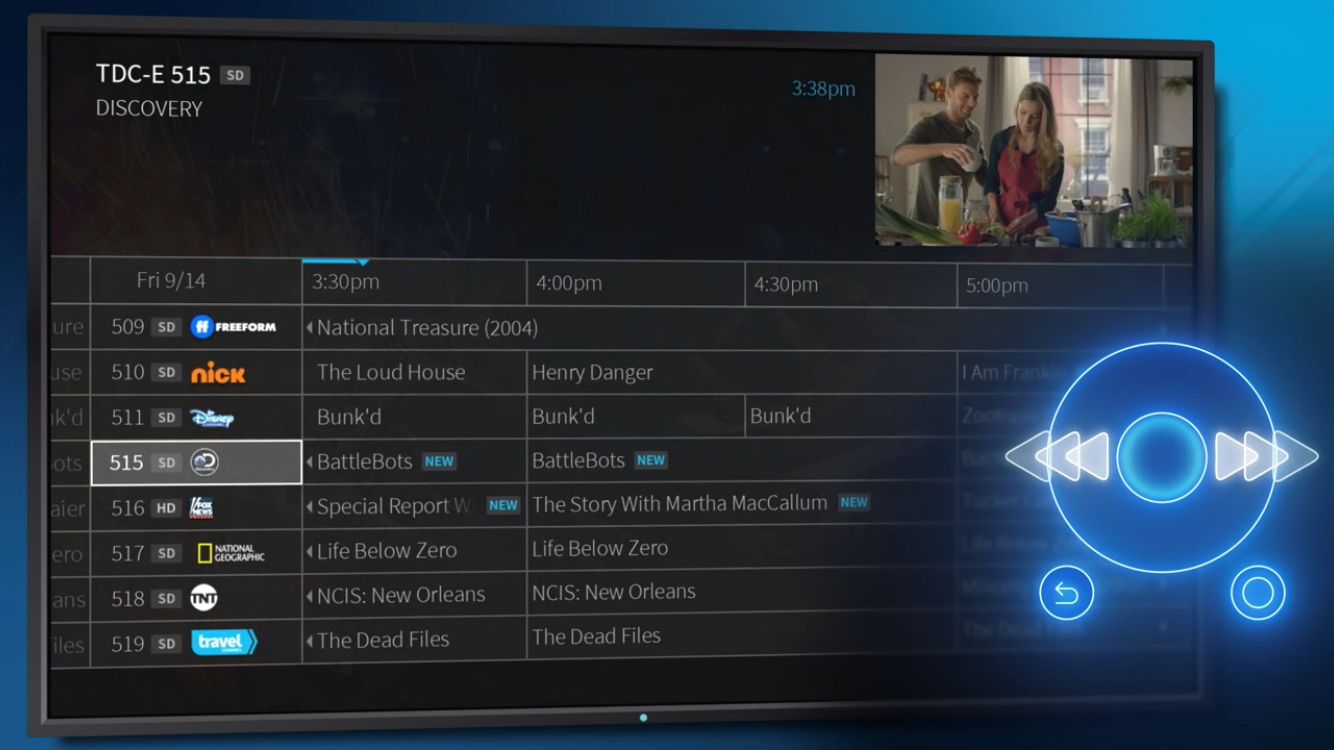 Tip: Add a channel to your favorites from the program guide by scrolling left to the channel column, selecting the OK button, and selecting Add to Favorite Channels.
Navigating the channel guide:
Press RIGHT to move the displayed time ahead, or press LEFT to move it backward.
Tip: You can go back in time and watch shows you missed. Scroll left of the channels on the guide. Look for the Catch Up circle on the guide for eligible shows.
Press OK on a show in progress, and the channel changes to that show.
Press OK on an upcoming show, and you'll see recording, OnePass, and bookmarking options. Choose an option or press Back to return to the guide.

A small red triangle on the guide indicates a show not able to be recorded.
Icon Glossary
MY SHOWS & GUIDE
| | |
| --- | --- |
| | This item is a streaming video. |
| | Recorded show. |
| | Recording may be deleted to make room for other recordings you have requested, or because it can only be kept a certain number of days. |
| | Partial recording (recording was interrupted). |
| | Show is currently being recorded. |
| | Show is available from Start Over or Catch Up. |
| | Get more information (e.g., go to Episode screen). |
| | Delete this episode. |
| LIVE | Show is airing live |
TO DO LIST
| | |
| --- | --- |
| | Show will be recorded as an individual recording (not part of a OnePass™ search). |
| | Show will be recorded as part of a OnePass search. |
Looking for something else?