Troubleshooting
My TV displays the following message, 'We have detected an interruption of service'
Summary
This article provides steps to resolve a specific message displayed on the Television as "We have detected an interruption of service". This article only applies to the following set-top boxes.

Evolution HD-DTA
Symptoms
The image shown below is similar to what is displayed on your Television.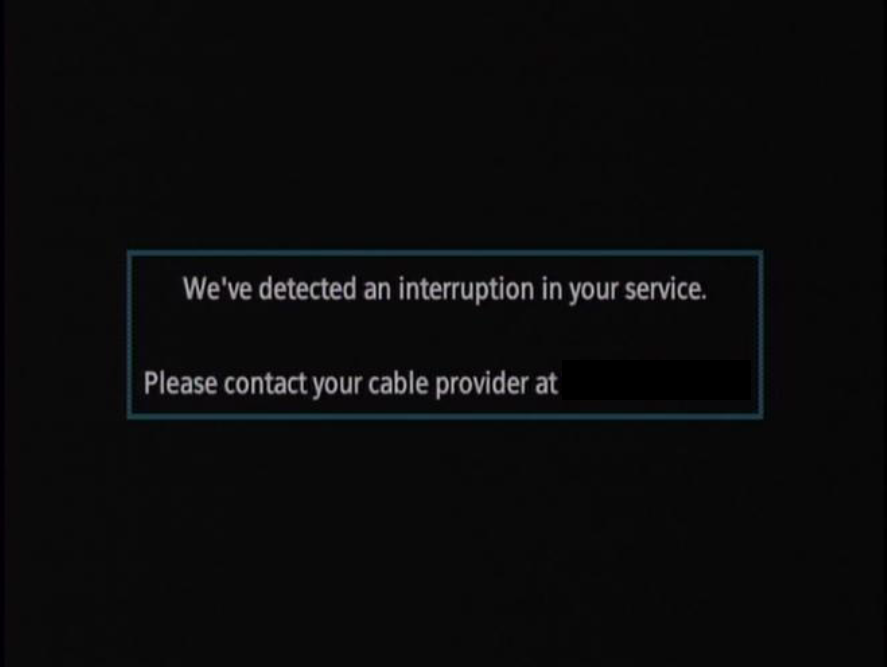 Solution
If you are receiving this error message, your Evolution DTA set-top box has stopped communicating. The following steps will help restore the communication and regain a picture on your Television. Follow these steps:
Using your Evolution remote control, hold down the #7 until the Diagnostics Menu appears.
Press the info button on your remote control.
Press the OK button on your remote control.
The box will reset and a message requiring activation will appear on your Television. The Evolution DTA set-top will automatically receive a message to activate service within 5 minutes.
Once the message is received, a "One Moment Please" message will appear. Within a few minutes, picture will be restored.
This must be repeated for each Evolution DTA set-top box in your home.
Looking for something else?