Performance
Run an Internet Speed Test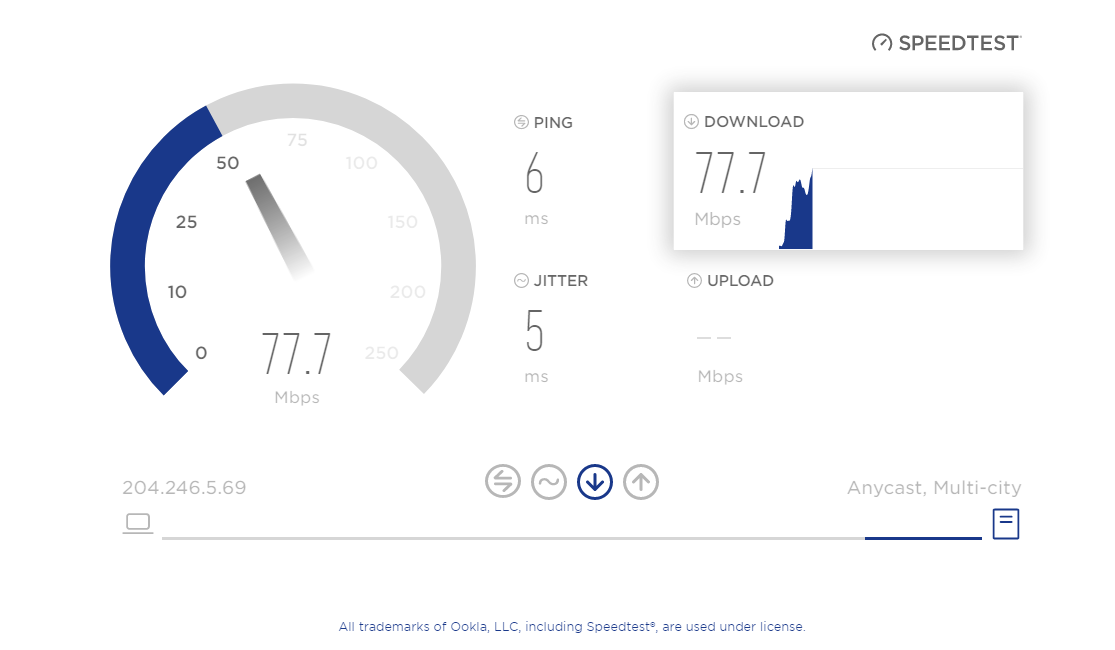 Click on the circle labeled "GO" on the new screen.
The test will run for 1-2 minutes, and then a new screen will appear with your speed test results.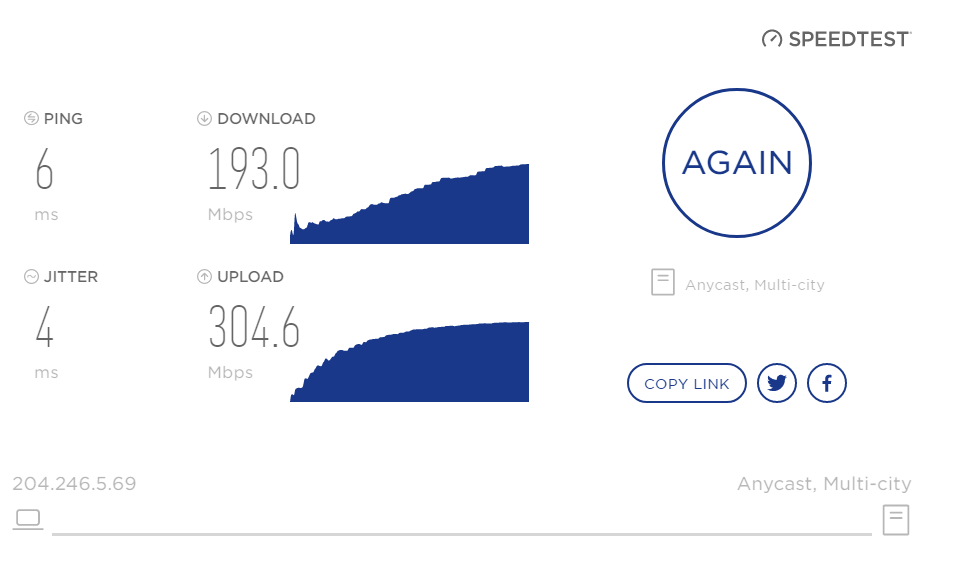 Please remember the test results from the speed test site can be affected by many factors. A few of those factors can be found through the SpeedTest.net FAQs.
Speed ranges shown are expressed as "up to" to represent network capabilities between customer location and the TDS network. Most customers can expect to receive a stable speed within the range of the product purchased as allowed by the quality and capability of the connection; however, actual speeds experienced by customers vary and are not guaranteed. Some customers may receive lower than the indicated speed range. Speeds vary due to various factors, including but not limited to: distance from switching locations, network equipment, delivery technology, and external/internal network conditions. Speed tests may produce inconsistent results due to various factors, including the speed test program or website used, the number of devices connected to the customer's modem, and whether the speed test is conducted over Wi-Fi. Customers that are not receiving the indicated speeds may cancel their service or downgrade to a lower-speed service without any termination or switching charges. Otherwise, a $15 service charge will apply to existing customers who switch plans without increasing speed or adding qualifying service. Additional equipment may be required and charges may apply. No Data Caps – not available in all areas. In order to maximize Internet speeds above 100Mbps, a gigabit wired Network Interface Card (NIC) and/or a more advanced wireless NIC, preferably 802.11ac or higher is needed.
Looking for something else?